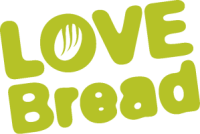 Love Bread is recruiting a bread baker for their community bakery in Brighouse.
Some experience preferred, and hours to be negotiated but will include very early mornings and some weekends.
They are also looking for volunteers to join their friendly team. Regular slots in the bakery, plus workshop and teaching help and delivery driver vacancies.
Please contact baker@lovebread.org.uk for more information or to arrange a visit.
Love Bread is a Community Bakery making real bread for wholesale and retail every day. Training Kitchen. Social Enterprise. Real bread, baking classes & schools. More info at lovebread.org.uk