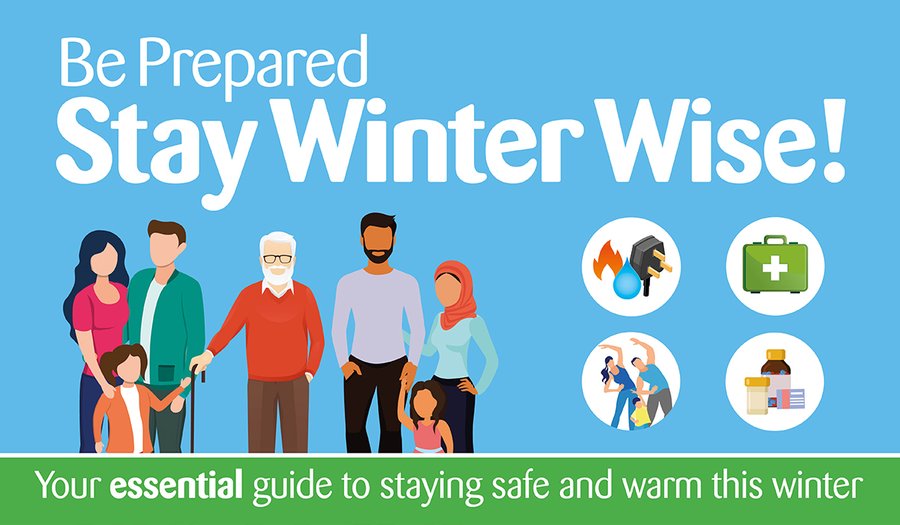 Residents in Calderdale will soon receive important advice to support them to stay warm, safe and well throughout this winter.
The latest version of the Winter Wise guide is being sent to all households in Calderdale, with updated advice on a range of topics to help support residents through the winter period.
The guide has been created by Calderdale Council in partnership with the Calderdale Clinical Commissioning Group (CCG) and is also available to view at www.calderdale.gov.uk/winter. It contains important advice to help with issues that we may have during winter months, such as preparing for extreme weather events, energy saving tips and how to boost mental wellbeing.
This year's guide also includes extra information about how we can boost our immunity this winter, with specific guidance on the COVID-19 booster campaign and flu jabs and the importance of getting these vaccines. There's also a section providing further advice for those with health conditions such as diabetes and those who are clinically extremely vulnerable.
To support local health and care services and reduce pressures on these services, the guide also signposts people to the right care, in the right place, at the right time. This includes support on self-care and the use of local pharmacies, as well as advice about contacting GP surgeries or seeking urgent emergency care. More information is also available at https://togetherwe-can.com/