"What a dynamo of a character! A Nineteenth Century land-owning, business-operating, mountain- and social-climbing genius who didn't take any guff from any man. A woman who wanted a wife! A woman who recorded every bit of her interior and exterior world, leaving us a written record of her life and times, unmatched by anyone, ever." — https://www.annelisterbirthdayweek.com/ Why, What Who
Very little daunted the indomitable Anne Lister of Halifax, a little Covid pandemic wouldn't stump her! Two years later than initially planned, 2022 will see Halifax celebrating Anne Lister's 231st birthday in style!
Brought to global attention due to Sally Wainwright's BBC/HBO series, Gentleman Jack, Anne Lister will be celebrated during her birthday week by a festival all over Halifax.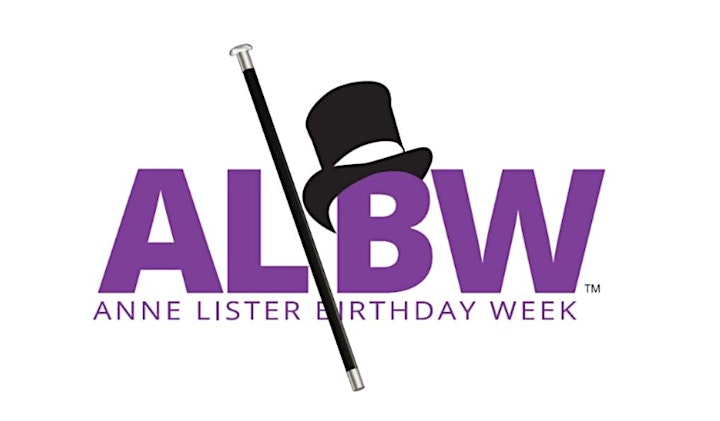 The festival will bring Anne Lister's story to life through tours, talks, gatherings and the distinctiveness of Halifax's stunning heritage sites, including Anne's historic home, Shibden Hall, plus Halifax Minster, The Piece Hall, Dean Clough, The Victoria Theatre, Bankfield museum and many more.
Libraries across Calderdale will mark Anne's birthday with displays, writing workshops, drawing corners, themed kids' activity sheets and more.
More information and visiting / booking details for events can be found at the Visit Calderdale website:
www.visitcalderdale.com/anne-lister-birthday-festival-2022
Further read
Visit Calderdale: Events information and things Anne Lister related
Anne Lister Birthday Week festival
Anne Lister's birthday celebration goes global
Inaugural meeting of the Anne Lister Society 8-9 April