Noisy Toys, the enterprising team behind Halifax's resident Robot Wars have a bucketload of events and happenings for you. There is a video featuring the lockdown buggy battles which is extremely amusing and worth your while!
RJam Imagineers (Starting May 4th) at the Tod Makery as a monthly event. Prior booking required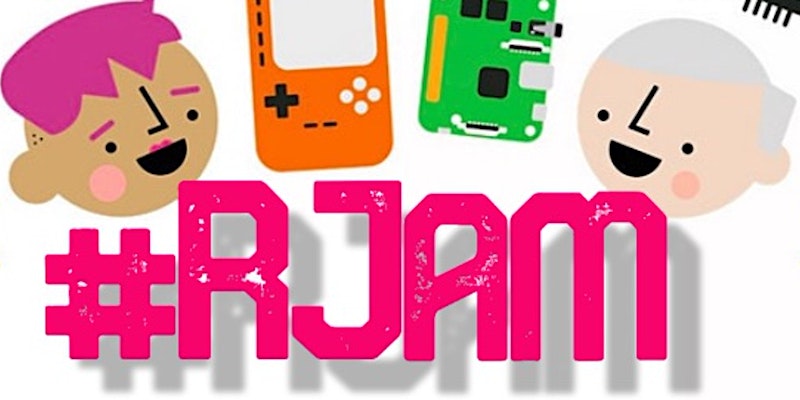 For more info on this event, see below
Weekly code/making club for age 14+ at Todmorden Makery on Mondays 4-5pm
https://noisytoys.org/event/game-making-code-club-14-mondays-4-5/
The promo video for Buggy Battles is finished, showcasing some of your amazing creations from the lockdown battle.
Buggy battles restart from June, we will have some workshops and you can attend the Battle Event which will be 9 July. Workshops  will take place either at Hebden Bridge or Mytholmroyd.
Previous buggies can be entered and this time you can come along too!
Please watch the video and pass it on: https://noisytoys.org/buggy-battles/
Here are some upcoming events this week at the Makery. There are many, many events coming soon. Have a look at this post on our website to find out more.
About RJam Imagineers Event : There will be a good mix of things to do and find out about. The main things are:
* Game Making – coding arcade like games – play some made by young people and find out how to do it yourself. * Buggy Battles  – have a play with simple programmable small fighting robot buggies * Textiles and technology – we will be running a project coming up mixing lights and textiles in creative ways – let's get started by trying out the sewing machines that we have.
RJams (originally Raspberry Pi Jams) were started in Preston by Alan O'Donohoe – they are a great mix of activities and places to share your projects and find out about new ones. Alan is joining us for this launch. He is always entertaining and inspiring!
Venue: Todmorden Makery