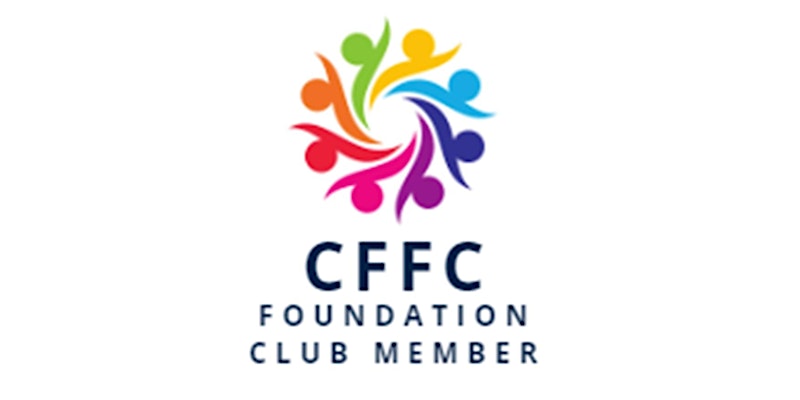 You're invited to the monthly Foundation Club Membership Event
Members and Non- Members are all warmly welcomed
Brighouse HD6 1EA
Wednesday 31st August 2022 1.00 pm to 3.00 pm The Room, Town Hall Dental, The Old Town Hall, Thornton Square
Join the Calderdale business community to find out more about the Foundation Club at this monthly membership event
This summer, we are relaunching our membership club. We held a successful event last month at Hebden Bridge Town Hall where 40+ like minded people who also support CFFC came together to network.
We are planning on having monthly events to bring people together and connect and will move venue each month to spread the events throughout the borough.
If you haven't already booked your place, I'm inviting you to come and join us at this free event and to find out more about supporting us so that we can support Not-for-Profit Organisations in Calderdale. There will be a couple of short speeches, but in the main it's open networking so you can get to know other members over a cuppa and a biscuit.
If you would like to become a member now, here is the link to complete the application form.
Click here to find out more about applying to become a member
There are different levels of membership, you can choose the one that's right for you:
Voluntary Organisations
£10 per year for Not-for-Profit organisations
Friend of the Foundation
£120 annually or £10 per month for individuals or small businesses/sole traders
Foundation Club Members
£600 annually or £50 per month
There are many benefits to joining the Foundation Club, including:
Being part of a group of people who care about their community and want to be part of something bigger making a difference
Supporting the Foundation so we can give out grants and continue our role to connect people and create a positive impact in our community in the 5 areas we have as priorities
The opportunity to show your support for an issue they care about
Monthly networking events
The opportunity to engage with the issues you care about and be connected with volunteering or fundraising opportunities
Certificate of membership
Logo to use on your website, email signature, and social media
Invite to social events
Receive our Annual Report
Invited to our AGM
1 to 1 meeting as connectors and convenors to introduce you to people
Listed in our online directory
If you are a Foundation Club Member or a Friend of the Foundation, 100% of your membership fee goes towards making grants for one of the priorities you choose. Plus, in the first year we will match fund your membership to double the amount going towards making grants. If you are a Foundation Club member, your membership fee is £600 so £1200 will go towards grants and if you are a Friend of the Foundation, your membership fee is £120 so £240 will go towards making grants.
Book your place for the Networking event and meet other people who care about causes in Calderdale : Register your free place here