Mar
[The comments on this article do not necessarily represent the NHP or the Friday Flyer. Nor is this post trying to analyse or advocate the present situation.
This post may cause distress.]
I don't like the word 'victim'. It has a sense of powerlessness and perceived unwillingness or inability to fight back. I prefer the term 'sufferer'. On the outset it may sound the same as victim but a sufferer speaks out against what is happening. It also indicates that they should Not be going through what they are.
As I prepare this week's Flyer, I can't help but glance at the list of International Dates on the right hand side of the blog.
Two days get my attention: 20th March : International Day of Happiness and 24th March : International Day for the Right to the Truth concerning Gross Human Rights Violations and for the Dignity of Victims, without diminishing the 21st March : International Day for the Elimination of Racial Discrimination and 25th March : International Day of Remembrance of the Victims of Slavery and the Transatlantic Slave Trade.
My child's school is holding a fundraiser for the Ukraine today (March 25th)
For myself, coming from Greece, today (March 25th) is the anniversary of our final and successful uprise against the Ottoman occupation of Greece, after four centuries no less.
It seems this week is a stark reminder of people all over the World wanting nothing but a basic, fundamental yet absolutely essential element: To be Free. To live free of fear of persecution, violence and death. To live as they choose to live. To Live.
And yet, a country, not far from where we are, not so different to the one we live in, is right this minute under attack. War crimes are happening right this minute, people are displaced, people are dying.
I wouldn't presume to label Russia as the culprit, not when I know their citizens object to this war and many have been arrested by their own government for speaking out in public. It seems, to put it simply that a few rotten apples spoil it for everyone.
I'd also like to say that though we feel the impact of the war more strongly because of its proximity and the immediate financial impacts on ourselves, this is not the only place ravaged by conflict right now. Afganistan, Yemen and so many other places seem to have dropped of the news Top Ten, though their suffering is enduring and present.
I feel helpless. I don't see what I can do, other than speak out about it, from my secure position. Yet if a 'progressive' 'first world country' like the Ukraine isn't safe, it makes one wonder.
The world condemns the war actions of Russian forces on Ukrainian grounds and praises the tenacity of the Ukrainians for fighting back. But for how long? And will any of the super powers intervene?
Maybe they feel as helpless as I do. Maybe I've grossly underestimated the severity of the situation.
I'd like to preserve faith in humanity. I'd like to hope we shall rise above it and stop allowing an outspoken minority trampling our dignity to the ground.
I need to believe. If I don't, I fear Albert Einstein may be proven right when he said "I do not know with what weapons World War III will be fought, but World War IV will be fought with sticks and stones."
Have you always wanted to be your own boss? Have you got a business idea that you are passionate about? Or do you already have a business and would like to expand or try it out in a different setting? If you want to test out your business idea in a low risk space which offers excellent support, look no further than Calderdale markets.
Calderdale is renowned for its collection of market towns and there's never been a better time to join us, with plans in progress to invest millions of pounds across the borough with a large amount going into our markets. Whatever your reason for becoming a market trader, we are here to help you every step of the way.
If you or anyone you know is interested in becoming a market trader contact the markets team on 01422 393584 or email: marketsd@calderdale.gov.uk.Find out more here and watch one of our case studies here and here.
You are invited to join Calderdale Council staff members and local people in a tree and shrub planting event at St Stephens in Copley.
Parking Available at the Old Rishworthians RUFC
(Copley Ln, Copley, Halifax HX3 0UG)
Sturdy footwear and appropriate clothing advised.
For further information, contact countryside@calderdale.gov.uk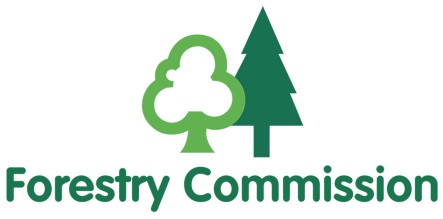 Supported by the Forestry Commission
North Halifax Partnership (NHP) Sure Start Children's Centres are excited to be recruiting for qualified and unqualified early years practitioners to work in our Children's Centres in Calderdale. We have a variety of roles available.
Our Children's centres are exciting places to work. All the staff are committed to supporting their local communities to provide high quality learning for children. We provide an excellent working environment where children and staff thrive.
We are currently recruiting staff for the following posts
Early Years Practitioner Plus
This post is for qualified and experienced practitioners with a passion for helping children develop to their full potential. This role will have the responsibility to lead an area in child development, such as speech and language, SEND, safeguarding.
Early Years Practitioner
This post is for newly qualified or unqualified staff, or staff returning to childcare following a break or staff who are looking for a new and meaningful new career in childcare. You will be working with children and their families to support them to develop and have the best start in life.
All our posts have an attractive annual leave package including a period of closure at Christmas, staff voucher incentives and access to an excellent and innovating training programme. There are multiple internal career progression routes within the different children centres.
Current Early Years posts
Senior Early Years Practitioner's – Innovations Children's Centre
Early Years Practitioner Plus – Wellholme Children's Centre
Early Years Practitioner Plus – Innovations Children's Centre
Early Years Practitioner – term time only – Innovations Children's Centre
Early Years Practitioner – term time only – Elland Children's Centre
Other posts
Advanced Administrator – Innovations Children's Centre
Projects Administrator – Ovenden Mixenden Initiative
Community Organiser – Ovenden Mixenden Initiative
Site Supervisor – Creations Children's Centre
Cleaner – Ash Green Children's Centre
Cleaner – Elland Children's Centre
Closing date for these applications is 12 noon on 6th April 2022
For an application pack visit our website www.surestartchildrenscentresnhp.org.uk
Or contact Julie in our recruitment team on 01422 251090
North Halifax Partnership LTD is an equal opportunity employer. We are committed to safeguarding and promoting the welfare of children and we expect all staff and volunteers to share this commitment. Due to the nature of this post you will be required to undertake a DBS Check.
Noisy Toys would like to announce their new group, Code & Crumble club.
The club starts up on the next 2 Mondays 28th March / 4th April from 4-5pm, and then weekly after the Easter holidays. This will be informal session with partially-led activities in a safe and collaborative working space.
The club runs at the Todmorden Makery, a community workshop & repair centre based in the Todmorden Learning Centre (the old college, next to Aldi).
We have a fantastic game-making project developed by Mick Chesterman, which involves a simple game that turns out to be a bit broken. So… we fix it! Then we learn to develop & design our own games.
We will also have loads of Crumble stuff for more hands-on physical making.
Buggy Battles
No Buggy Battles yet- it's still exclusive to the Media Museum for now.
We will have a public battle in June, until then we can still build our own and learn some new strategies.
For more information:
https://noisytoys.org/event/code-crumble-club/
Please contact Stephen Summers with any questions
e: steve@noisytoys.org
t: 07766517711
w: www.NoisyToys.org
The Lowdown on the COVID 19 Vaccine, Periods and Fertility – Free Online Event 22nd March, 7pm – Click Here to Book 
The team at The Lowdown has teamed up with NHS colleagues to host an online chat with the super brilliant Dr Viki Male and Dr Fatima Husain to discuss the latest research on the COVID-19 vaccine, fertility and periods.
We all know this remains one of people's top concerns and there's a lot of questioning around the effects of the vaccine on this. So this is a great chance for people to address lingering concerns or doubts about the risk of changes to the menstrual cycle, if the vaccine will affect their contraception, or if the vaccine will affect their chances to conceive after vaccination (Spoiler: there's no evidence of that).
In case you haven't seen these two in previous discussions about this over the past year or so (where have you been?):
Dr Viki Male has spent several years looking at the immune reactions in the uterus, and is the current foremost quoted specialist on COVID-19's affects on fertility, pregnancy and periods in the UK. She currently works as a Lecturer in Reproductive Immunology at Imperial College London. Check out: @VikiLovesFACS
And Dr Fatima Husain is a leading gynaecologist and obstetrician with advanced specialist training in IVF and infertility. With over 30 years experience, Fatima manages Windsor Gynaecology & Fertility, and is Lead Clinician for the Fertility Service at Heatherwood and Wexham Park hospitals.
The session will be on Zoom – anyone wanting to join should sign up via the blog survey (via the link above), ensuring to include their email address for joining details and to receive a recording afterwards.
The session will cover:
What is the latest research on the impact of the COVID-19 vaccine on periods and the menstrual cycles and what does this mean for you?
Will getting the COVID-19 vaccine impact you or your partner's fertility?
Will the COVID-19 vaccine impact my contraception?
Plus, lots of interesting things about the menstrual cycle including other things that can impact it.
Click here to view this week's Friday Flyer
This week:
RSPCA Animal Blessing at St Mark's Church Sunday March 20
Long Covid Peer Support Survey March 25
Upcoming Lower Valley Ward Forums March 2022
Staying Well Community Get Together March 30th
Have a great weekend!
If you're on our mailing list the Friday Flyer will arrive direct to your inbox every Friday. Join the mailing list by emailing team@calderdalelowervalley.com
You can also contact us on 01422 252 209