Brighouse
Upcoming VSI Alliance Training Course:  Basic Budgeting on Thursday 18 October 2018, 9.30am – 12.30pm.
Venue: The Conference Suite, St John's The Divine, St John's Street, Rastrick, Brighouse, HD6 1HN

The aim of the session is to enable attendees to understand:
What the purpose of a budget is
Why organisations need a budget
Who should be involved in the budget process
When the budgeting process should begin.
Attendees will learn how to:
Plan and prepare an income and expenditure budget
Prepare budgets for restricted and unrestricted funds
How to lay out a budget
How to manage the budgeting process.
Book onto the course here: https://northbankforum.org.uk/event/basic-budgeting-a-vsi-alliance-training-course/
For the full training programme, click here.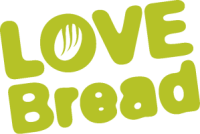 Love Bread is recruiting a bread baker for their community bakery in Brighouse.
Some experience preferred, and hours to be negotiated but will include very early mornings and some weekends.
They are also looking for volunteers to join their friendly team. Regular slots in the bakery, plus workshop and teaching help and delivery driver vacancies.
Please contact baker@lovebread.org.uk for more information or to arrange a visit.
Love Bread is a Community Bakery making real bread for wholesale and retail every day. Training Kitchen. Social Enterprise. Real bread, baking classes & schools. More info at lovebread.org.uk
Once again, Kershaw's Garden Centre is holding some fun and interesting events over the half term.
Drop in anytime 10:00am-12:00pm to see;
Monday 29 October – Monsters & Witches
Tuesday 30 October –  cats, bats & spider's webs
Wednesday 31 October – Halloween crafts
Thursday 1 November – Farmyard animals
Friday 2 November – Rockets & Shooting Stars
There will be a small charge for materials.
Halloween Makeovers will be made on Wednesday 31 October, 10:00am-4;45pm when you can be transformed into a Halloween character of your choice. Fancy dress not included.
Look forward to Santa's Arrival on Saturday 17 November, 11:00am as part of the Family Fun Day taking place 10:30am–3:30pm
Online Booking Now Open for Santa's Grotto
Please phone for further details:  Kershaw's Garden Centre,  Halifax Road, Brighouse Tel: 01484 713435 www.kershawgardencentre.co.uk
Wellholme Park Children's Centre, Bradford Road, Brighouse HD6 4AF is holding two events at the Children's Centre giving you the chance to make your own Christmas Wreaths.
A  family learning activity creating your Christmas Wreath using natural materials for use on your door or as a table decoration.   Children can have a great time getting creative and getting excited about the festive  season.
The first event is Monday 26 November, 10:30am-1:00pm.
The second is on Friday 30 November, 12:15pm-2:45pm.
Bookings are open now so please book your place online on the website or by calling 01422 266197. Don't miss out on all the fun!
Sure Start Children's Centres, North Halifax Partnership have published the Autumn Newsletter which includes information about the family learning courses that are taking place September – December 2018, along with the accredited courses on offer. It also includes their What's On Guides, which shows the weekly groups on offer across the Children's Centres and services provided by partner agencies. The newsletter can be downloaded here.
This has also been uploaded to the website, along with a booking form. To book onto the courses you can either complete the booking form electronically on the website or contact the Family Learning Team on 01422 266197.
Open to anyone who lives, works and learns in Calderdale, ward forums are a way to get involved in your local area.
Do you want to have your say about local issues that are important to you?
Comment on areas such as schools, roads, street cleaning and anything else that concerns you directly to your local councillor and senior council staff?
Get feedback on what difference your input has made.  Attend your local ward forum and give us your views!
Wednesday 10 October 2018 – 6:30pm arrival for 7:00pm start.
Mulberry Suite, Brighouse 6th Form College, Parsonage Lane, HD6 1AY.
For more information on ward forum meeting see Lower Valley Forum
Each Saturday, a team of young volunteers take over at LoveBread to run The Saturday Cafe. They bake cakes, make pancakes, grind coffee and more. The café runs on a pay-as-you-feel basis and 100% of donations go to local charities.
Funded by CFFC and the #Iwill project.
All welcome, open 9:30am-1:30pm at No7 Martin St, Brighouse HD6 1DA
www.lovebread.org.uk
#iwill work with young people across the UK as young as 10, to do inspirational things in their communities to help others.
Over 700 organisations, including LoveBread have pledged #iwill, to encourage young people across the UK to take part in social action.
Working with business, education and voluntary sector partners, the #iwill campaign aims to ensure that all young people can access social action opportunities, whatever their background, as involvement in social action strengthens communities and enhances the skills of young participants.
Charlotte Hill, CEO of Step Up To Serve, the charity which coordinates the #iwill campaign says: "We are delighted that LoveBread has pledged to support our work."
On Sunday 28 October meet Ian Philp at 2:15pm in the car park adjoining the Assembly Rooms, Briggate, Brighouse HD6 1EL for the latest Calderdale Heritage Walk.
The area where Rastrick meets Brighouse. It grew from around 1840 onwards into a complete new community with, not just houses, but its own small mills, places of worship, shops, pubs and the like.
£3 for all ages. For more information, visit: Calderdale Heritage Walks Current Season or email CdaleHeritageWks@aol.com.
Keep an eye on the Facebook page to see any late alterations.
Are you holding a public Halloween or Bonfire event this year? Let us know and we will advertise it for you.
Last year we received thousands of blog views in October and November as people started to look for local Halloween and Bonfire Night events to attend.
If you are holding a Halloween or Bonfire event this year and would like us to advertise for you, please email us here to have it featured in our Friday Flyer.
Note – The email subject is pre-written to ensure your event isn't lost or overlooked!