Children
The West Yorkshire Health and Care Partnership (WY HCP) has launched a new website that provides consistent, accurate and trustworthy healthcare advice to parents, carers, young people, and professionals.
West Yorkshire Healthier Together is a free website developed by local healthcare professionals to help parents and carers keep their children safe and healthy. It has a wide range of information and is available by visiting www.wyhealthiertogether.nhs.uk
The WY HCP has ensured the online advice compliments local advice given across health and care services.  Information has been reviewed by local paediatricians, GPs, community pharmacists, health visitors and other professionals across the region to ensure it is the most current, and up to date information available.
The Healthier Together programme first originated in Wessex and its successful approach adapted and launched in other parts of the country. The benefits of local developments mean links and information about local services and resources have been made available.
It also offers practical advice on whether a child should go to nursery or school if unwell, along with advice on keeping children safe, well and in good general health.
Victoria Hemming, Consultant Paediatrician, Mid Yorkshire Hospitals NHS Trust and WY Healthier Together Clinical Lead said "Clinical expertise from a wide range of professionals across the area has made development of the West Yorkshire Healthier Together website possible. It's designed to be a helpful and practical tool for parents and carers. It provides advice on common childhood illnesses, including when and where to go for help. There is also advice on keeping children safe and healthy. The website will continue to be developed with new topics added. We are particularly looking forward to working with young people to develop pages relevant for them."
Sayma Mirza, Associate Director for Children, Young People and Families at WY HCP said "I am delighted to see the launch of our West Yorkshire Health and Care Partnership 'Healthier Together' website which is going to be a valuable resource for children, young people, families, carers and health and care professionals. We aim to continue the development of the site in co-production with our Youth Collective and health and care professionals. This is great news for our local communities and workforce. Families across the area are very much encouraged to visit  www.wyhealthiertogether.nhs.uk"
Tim Ryley, Chief Executive Officer at Leeds Clinical Commissioning Group and a Senior Responsible Officer for the Children, Young People and Families Programme at WY HCP said "It is with enormous thanks to all the health and care professionals that have come together in recent months to make the launch of West Yorkshire Healthier Together possible. Please do visit and make it a go-to for local and trusted online health advice and information for your family".
Charities in the voluntary sector are facing more and more challenging times, and we need our incredible volunteers now more than ever.Befriending Volunteer for our Like Minds Peer Support Project, supporting a peer to improve their mental health. 💭 Walk Leaders for our Walks for Wellbeing programme 💭 Volunteers for our Time Out project for children and young people, helping to deliver mental health education workshops in schools. Interested? Please pop Cath an email or call/text:cath@healthymindscalderdale.co.uk07960 972685
We have THREE different volunteering opportunities at Healthy Minds, one of them could be right up your street! 💭 
Become a Volunteer for Healthy Minds!
The Healthy Holidays Calderdale Programme is back for the Summer! Free places are available at Summer holiday clubs across the Borough for children aged 5-16 eligible for benefits-related free school meals.
Bookings go LIVE on Friday 24th June Here:
Healthy Holidays Calderdale Summer 2022
More information on the Healthy Holidays Summer scheme (PDF)
It's on! The Great Get Together at Crow Wood Park on Sunday 3rd July!
Join this family friendly free event for a fun day out, full of many activities with something for everybody!
Take part in our fundraising races, the 2.5K fun run or the 10K Burner! These events have an entry fee starting from £6. Proceedings go to Bolton Brow PFA, one of the partner organisations producing the GGT.
A wide selection of food and drink will be on offer (including a barbeque, sandwiches, cakes, cream teas, coffee, cake and ice cream). Alternatively, bring your own picnic to the park – there's plenty of grass!
The Great Get Together movement is inspired by the Jo Cox Foundation's aim of bringing communities together. Our event is all about encouraging people to share and enjoy a relaxed day out in one of the loveliest parks in Calderdale.
FREE ENTRY
Games for young and old, the chance to try new sports
A grand prize raffle
Cake competition
Music all day
A great range of stalls and other attractions
2.5 km Fun Run – £6 entry fee
10 km Burner Run – £6 entry fee
Lots to join in with (or simply watch and enjoy!)
For more information find us on Facebook, email crowwoodggt@yahoo.com or call Chris on 01422 706373 or 07884 966756.
The Safeguarding Children Partnership, Safeguarding Adult Board and Calderdale organisations present Safeguarding Week 2022 to raise awareness about safeguarding children and adults and the importance that safeguarding is everyone's business.
This virtual Safeguarding Week 2022 Programme provides a varied offer that includes live online learning sessions, live chats, pre-recorded videos, webinars, and podcasts, as well as useful links to research reports and other; all aimed at practitioners, managers, and members of the public.
The majority of the sessions have a Teams or Zoom link included. To attend those sessions please block time out in your own calendar at then on the date log onto the session via the link included.
Where there is a requirement to book onto the sessions an email will be included, please email that person and they will advise next steps.
Download the Full Program Here – PDF file
Happy Father's Day for all Dads, Grandads and male carers!
Join Sure Start Children's Centre and Cromwell Bottom Nature Reserve to a Woodland Adventure this Saturday June 18th from 10am – 12pm.
We will be looking for creepy crawlies and help us fill our bird feeders. Who knows, we may even get a glimpse of the birds coming to feed!
Children will receive a free pack lunch and an activity pack.
Venue: Cromwell Bottom Nature Reserve, Elland Road, Brighouse, HD6 2RG
June 18th 10am – 12pm
Booking is essential, Please contact the Family Support Team
on 01484 386621 to book your place today
Places may still be available
Time Out Calderdale have lined up a number of fun events for young people throughout the Half Term week! From a Jubilee Street Party from Hell(!) to various arts and crafts activities and dancing sessions at the Orange Box, there is something for everyone!
If you are between 10-19 and you would like to come and have some fun with the Time Out staff/Volunteers and other young people – have a look at the website:
Booking is essential so please reserve your place: Book Here Now
To find out what we do, take a look at our schedule here
Noisy Toys, the enterprising team behind Halifax's resident Robot Wars have a bucketload of events and happenings for you. There is a video featuring the lockdown buggy battles which is extremely amusing and worth your while!
RJam Imagineers (Starting May 4th) at the Tod Makery as a monthly event. Prior booking required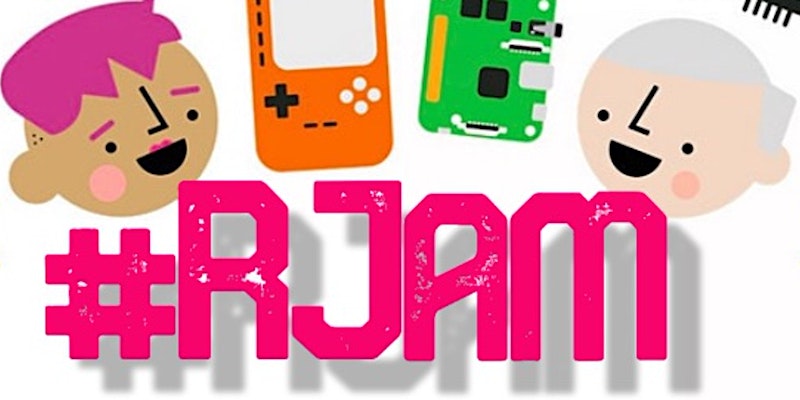 For more info on this event, see below
Weekly code/making club for age 14+ at Todmorden Makery on Mondays 4-5pm
https://noisytoys.org/event/game-making-code-club-14-mondays-4-5/
The promo video for Buggy Battles is finished, showcasing some of your amazing creations from the lockdown battle.
Buggy battles restart from June, we will have some workshops and you can attend the Battle Event which will be 9 July. Workshops  will take place either at Hebden Bridge or Mytholmroyd.
Previous buggies can be entered and this time you can come along too!
Please watch the video and pass it on: https://noisytoys.org/buggy-battles/
Here are some upcoming events this week at the Makery. There are many, many events coming soon. Have a look at this post on our website to find out more.
About RJam Imagineers Event : There will be a good mix of things to do and find out about. The main things are:
* Game Making – coding arcade like games – play some made by young people and find out how to do it yourself. * Buggy Battles  – have a play with simple programmable small fighting robot buggies * Textiles and technology – we will be running a project coming up mixing lights and textiles in creative ways – let's get started by trying out the sewing machines that we have.
RJams (originally Raspberry Pi Jams) were started in Preston by Alan O'Donohoe – they are a great mix of activities and places to share your projects and find out about new ones. Alan is joining us for this launch. He is always entertaining and inspiring!
Venue: Todmorden Makery
Interested in a career in childcare or schools?  We are running our accredited introduction to childcare again this term that leads to a level 2 qualification.  Many of our past attendees have gone on to further training or secured employment in early years settings or schools.
This is a 7 week course (1st week introductory session) running from Elland C of E School starting Tuesday 3rd May finishing Tuesday 26th June.  There is also an expectation to complete some work experience hours in an early years setting.
To book a place on our course use the following link https://bc.formstack.com/forms/form_1_fsform3525422flt_copy.
Places are limited so book early to avoid disappointment.
When: Tuesday 10 May 22 (6 Week Course)
Time: 9.30am – 2.00pm
Enrolment/information session: Tuesday 3th May, 9.30am – 1.30pm
Where: Elland C of E School, Westgate, Elland HX5 0BB
Please note there are limited parking spaces. You can park on some roads and there is a council pay and display car park across from the school's main entrance.
For information contact us on 01422 251 090