Culture events and activities
Celebrate Anne Lister's birthday week with this pop inspired organ work by female composer and organinst Dr. Rebekah Okpoti at Halifax Minster, where Anne Lister was buried.
Thursday April 7th @ 7.30pm
Composed to bring to life the sound world of Anne Lister. Research into Anne's diaries and social circle lead us to believe she played both Organs housed at the Minster. Funded by Arts Council England, Calderdale Council and Halifax Organ and Choral Academy.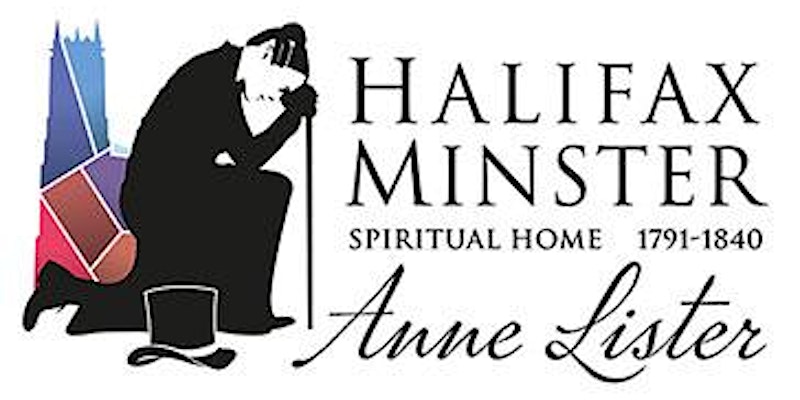 For tickets and further information, visit the dedicated Eventbrite page
Tickets: £5.00 (+28p booking fee)
Book your tickets through Eventbrite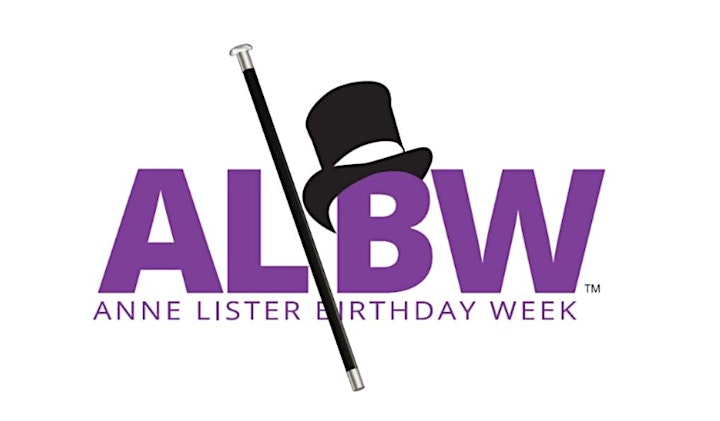 For more information about the Calderdale Cultural Fund and to apply, visit https://calderdale.gov.uk/v2/residents/community-and-living/grants/grants-voluntary-organisations/cultural-fund
More people will be able to benefit from the joy of Calderdale's distinctive culture, thanks to the launch of a new Council grant for voluntary organisations to fund cultural projects.
In 2024, Calderdale will celebrate its 50th birthday. As part of this, there will be a Year of Culture in 2024, where organisations and individuals will come together for a major events programme that recognises the importance of culture to the local economy and communities.
In the run up to the Year of Culture, the Council is inviting the local voluntary sector to apply for a share of the Calderdale Cultural Fund 2022 – 2025.
Voluntary organisations can apply for between £5000 and £25,000 a year, for up to three years, to deliver their cultural projects. The deadline for grant applications is Wednesday 23 March 2022.
Cllr Jenny Lynn, Calderdale Council's Cabinet Member for Public Services and Communities, said:
"Culture plays a huge part in making Calderdale vibrant and distinctive, transforming people's lives and recovering from the pandemic. We know that every one of our neighbourhoods in Calderdale has stories to tell and talents to showcase. That's what we want to celebrate in our Year of Culture, and we want everyone to be involved. We want to open up cultural events and activities to all our diverse communities, and this is the aim of our new Calderdale Cultural Fund."
Cllr Scott Patient, Cabinet Member for Climate Change and Resilience, added:
"The Calderdale Cultural Fund recognises the important role of voluntary organisations in enriching people's lives through culture and the arts. It will also help the sector to get back on its feet after being one of the hardest hit by the pandemic. We want as many organisations as possible to apply for a grant so we can all continue to work together to help build back our cultural sector, towns, tourism and local people's shared experiences, which are a significant part of Calderdale's story."
The aim of the grants is to make culture more accessible to the wider community, to deliver the new Cultural Strategy for Calderdale and to help achieve the Vision2024 for Calderdale, by harnessing the talent of the local cultural sector to build resilience and help people live a larger life.
The Council is looking to support projects that help achieve the cultural objectives from the Cultural Strategy for Calderdale:
A larger creative life
Each and every person has the opportunity for culture and creativity to be woven into the fabric of their lives – whatever their age – to delight and inspire happier, healthier lives.
Creative citizens
Every community is empowered to grow and sustain its own cultural capacity, bringing to life the unique identity of each place and community.
A resilient valley
The cultural sector inspires creative and regenerative actions to build a sustainable future.
Distinctively Calderdale
Businesses and visitors are attracted by the vibrancy of the cultural offer, strong sense of identity and creative possibilities.
A thriving cultural scene
The sector – its people and organisations – is invested in so that it flourishes and plays a unique, dynamic and effective role in wider society.
For more information about the Calderdale Cultural Fund and to apply, visit https://calderdale.gov.uk/v2/residents/community-and-living/grants/grants-voluntary-organisations/cultural-fund
Vision Calderdale 2024
In the year 2024, Calderdale will celebrate its 50th birthday. Where do we want to be by 2024? Join the conversation by following #VisionCdale2024 on social media and visit www.calderdale.gov.uk/vision
As well as their local history inspired walks, the Calderdale Heritage Walks group are hosting a series of talks and cultural events around Halifax.
Please note face masks may well be essential at these events
Talk evenings with David Glover
Illustrated Historical Talks Wednesdays @ Grayston Unity at 8:15pm
£5.00 entry + service fee – Advance Booking only via https://www.seetickets.com/search?q=grayston
The story of Halifax Zoo and Amusement Park by David Glover
Illustrated Halifax Antiquarian Society Lecture
Tuesday 18th January – 7.30pm
At the Graygill Rooms, Halifax Piece Hall
Entry via donation on door
Just over 100 years ago, Halifax had a Zoo. Opened in 1909, this early "theme park" at Chevinedge housed many wild animals, yet also had other attractions – the first cinema in Halifax, a roller-coaster, and a miniature railway. Tales abound of special events, including balloon flights and an early aeroplane display in the skies above. Then there was the meandering bear!
For the Calderdale Heritage Walks, view the full Winter schedule on the Calderdale Heritage Walks website
Because of Covid, and more limited numbers, Walks must be paid for and prebooked via https://www.ticketsource.co.uk/calderdale-heritage-walks
Upcoming walks highlights – Full walk details here
January 19th – Some Calderdale Murders – 1858-1957
From the Wadsworth Moor murder of 1858, through to the tragic killing of Emily Pye in Gibbet Street, Halifax, in 1957; looking at six different tragedies, and how they were investigated.
Sunday 23rd January 2022 – Lost Churches and Chapels of Halifax
And there were many! We visit the sites of over twenty; a few remain, given new uses. From Square Congregational Chapel and Church, we move to the sites of vanished buildings.
February 16th – More Calderdale Murders – 1556-1964
Who killed Holdsworth, Vicar of Halifax in his home? Why was the Excise Collector slain in Savile Park Road? Who went mad and killed his boss in the newspaper office?
For more information visit Calderdale Heritage Walks