Love Bread CIC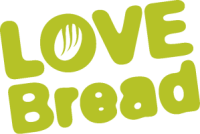 Love Bread is recruiting a bread baker for their community bakery in Brighouse.
Some experience preferred, and hours to be negotiated but will include very early mornings and some weekends.
They are also looking for volunteers to join their friendly team. Regular slots in the bakery, plus workshop and teaching help and delivery driver vacancies.
Please contact baker@lovebread.org.uk for more information or to arrange a visit.
Love Bread is a Community Bakery making real bread for wholesale and retail every day. Training Kitchen. Social Enterprise. Real bread, baking classes & schools. More info at lovebread.org.uk
Each Saturday, a team of young volunteers take over at LoveBread to run The Saturday Cafe. They bake cakes, make pancakes, grind coffee and more. The café runs on a pay-as-you-feel basis and 100% of donations go to local charities.
Funded by CFFC and the #Iwill project.
All welcome, open 9:30am-1:30pm at No7 Martin St, Brighouse HD6 1DA
www.lovebread.org.uk
#iwill work with young people across the UK as young as 10, to do inspirational things in their communities to help others.
Over 700 organisations, including LoveBread have pledged #iwill, to encourage young people across the UK to take part in social action.
Working with business, education and voluntary sector partners, the #iwill campaign aims to ensure that all young people can access social action opportunities, whatever their background, as involvement in social action strengthens communities and enhances the skills of young participants.
Charlotte Hill, CEO of Step Up To Serve, the charity which coordinates the #iwill campaign says: "We are delighted that LoveBread has pledged to support our work."
Through funding from Tesco 'Bags of Help' scheme, LoveBread CIC are pleased to announce an exciting new project; Brighouse Baker Boys.
Taking place on Monday evenings in our community kitchen in Martin Street, our male bakers and volunteers will run free workshops for men (and boys aged 11 and over) to learn how to bake different breads over 5 sessions. It is open to individuals, sons, fathers and grandfathers, friends and colleagues.
The common link will be a social event for boys and men to meet with a real purpose. Brighouse Baker Boys will provide time and space for boys and men to develop bread making skills and improve health and wellbeing.
The next course is Monday 25 June – Monday 23 July, 6:00pm-8:00pm.
There is a £10 deposit required, refunded at the successful completion of the course.
Participants will benefit from,
a) Sense of achievement:
At the end of sessions, participants will have their own bread, which they will have created themselves, learning new life-long skills as they produced it.
b) Social interaction:
We will encourage them to share their product, and think about how they and the recipients will feel about sharing the food which they have produced.
c) Improved wellbeing:
Bread making is increasingly recognised for its therapeutic properties. Time, patience and focus are all important skills to develop.
d) Volunteering and employability:
There will be further opportunities for participants to become involved as volunteers with our bakery, leading to increased employability and chance to further develop skills and expertise.
On successful completion of all 5 workshops, participants will be presented with a baking kit and workshop recipe sheet and be refunded their £10 deposit.
It is anticipated that interest will be high and there are only a limited amount of places, so early application is encouraged by booking a place through Eventbrite.