VCS Organisations
VSIAlliance are keen to support the VCSE Sector with funding ideas throughout 2022, so we have partnered with fundraising platform easyfundraising to give you the ability to earn free funding through online shopping
How does it work?Providing access to an easy, free, and low-effort way to fundraise, easyfundraising turns online purchases into free donations for your voluntary organisation, charity, CIC or third sector group. Free to sign-up and free to use, it's an easy way to get additional funds from something everyone is already doing – shopping online. Through easyfundraising, over 6,000 online retailers including Amazon, eBay and M&S, Sainsbury's, Booking.com, Aldi, Trainline and Argos will give your organisation a free donation when your volunteers, staff and supporters shop with them. Anything from a weekly grocery shop to a family holiday can generate a free donation for your organisation.Getting StartedTo get started, set up a free easyfundraising page for your organisation – this only takes a couple of minutes. easyfundraising will give you lots of support to help you get up and running and raising as much as possible. You can even have a free 1-2-1 call with one of the team for a demo of the site, advice and fundraising Don't miss out on free funding; register your organisation today.Introduction to easyfundraising – free webinarCome along to a webinar where Becky from easyfundraising will explain how it works, help you get set up and answer any questions you have.
Tuesday 28th June 10am – 11.30am Via Zoom
Have You Considered Volunteering with a Difference?
Becoming a Trustee could be the role for you
The VSIA and CMBC are hosting an event on
Thursday 30th June at Square Chapel Arts Centre
from 5.30pm to 8pm
The event is aimed both at organisations looking to recruit trustees as well as individuals with an interest in becoming a trustee and what that means.
You will receive information on the role of trustees and the many benefits for an organisation and the volunteer.
Refreshments will be provided in the event.
If you'd like to take part, please let us know as soon as possible.
Places for voluntary groups at the event will be limited to maximum of 2 people per organisation
We'd like it if one of those could be an existing Trustee who can share their Board experiences to potential new Trustees
Once confirmed with a place, groups will be invited to a brief preparation session before the event (on Zoom) so that we can advise on how to 'sell' your organisation and what kind of things to remember to tell a new person
After the event we'll put you in touch with those who are interested in joining your board / committee or would simply like a longer conversation with you.
To book places for your organisation, email Charlie at charlie.johnston@vsialliance.org.uk as soon as possible.
More information:
There are places still available for the Calderdale Voluntary, Community & Social Enterprise Sector (VCSE) Assembly on Thursday the 5th of May 2022.
Would you like to:
Understand the changing strategic landscape at Calderdale and West Yorkshire level?
Understand more about the changes that are taking place in the Health, Social Care, Environment and Economy worlds?
See where you organisation is contributing or is filling a gap in your community?
Feel more in the loop?
Be part of the initial conversations?
Calderdale Voluntary, Community & Social Enterprise Sector (VCSE) Assembly Thursday 5th May 2022 –  Elsie Whiteley Centre, Hopwood Lane, Halifax, HX1 5ER 12.45pm networking lunch* prompt 1.30pm start – 3pm To reserve a place for you or an organisation rep, please email benjamin.opie@vsialliance.org.ukPlease let us know if would like to attend the lunch ASAP & *If you have any dietary/special requirements or access requirements*.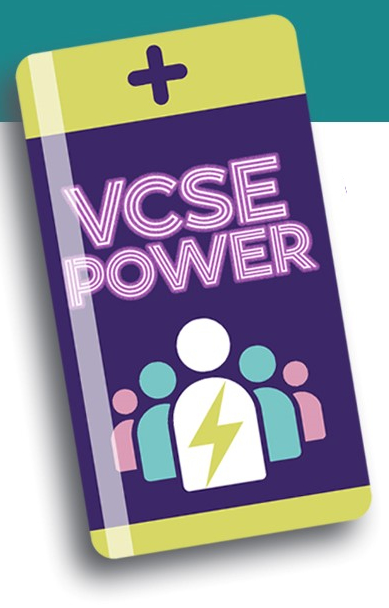 West Yorkshire Health and Care Partnership (WY HCP) have launched an online event to celebrate the work of their partners in the voluntary community social enterprise sector (VCSE) from Monday 28 March to the 1 April.
There are an estimated 12,000 registered and unregistered VCSE organisations across West Yorkshire employing around 29,700 full time equalivant staff who work 49 million hours every year. Add to this the 8.7 million hours that the 121,000 residents who volunteer regularly contribute and you get a sense of the scale.
Throughout the VCSE Power week, a wide range of resources from videos, podcasts, blogs, case studies and infographics will be freely available to share and celebrate the diverse and often life changing work of our voluntary and community organisations in West Yorkshire.
Hilary Thompson, WY HCP Harnessing the Power of Communities Lead said: 'We want to recognise the amazing work of our VCSE partners and the contribution they make day in day out to the lives of so many. Please browse, get in touch with the organisations directly and use these free resources to learn new ideas and share widely'.
With a focus on a specific theme with one from each of the five local places which make up West Yorkshire (Bradford District and Craven, Calderdale, Kirklees, Leeds, and Wakefield) the week-long event will cover:
Engaging with marginalised communities in Bradford District and Craven
Co-designing work with Calderdale communities around social prescribing and personalised care
Early help and what is happening in Kirklees, including community anchor network and community champions
The  win – win of volunteering in Leeds
The VCSE as specialist provider hosted by Wakefield.
Jane Colthup, Chief Executive of Community First Yorkshire, a charity that supports other voluntary sector organisations, said: 'This is a huge acknowledgement and thank you to the many community groups, charities and volunteers across Craven District and West Yorkshire communities who quietly go about their business of strengthening the health and wellbeing of local people. From the community transport driver to the telephone befriender, they all play a vital role in tackling loneliness and isolation, improving people's access to local services and opportunities and enabling our communities to be better connected and healthier'.
Andy Petrie, Chair of TSL Kirkees and Chief Executive, Local Services 2 You said:  'Over the last 2 years, during COVID, we've really seen the VCSE come to the fore in Kirklees and prove its value in partnering with health and local authority colleagues to support local people and keeping them well.  We're now working on strengthening and developing what started as an emergency COVID response so that communities in Kirklees have the ability and resources to respond to the needs of those communities in their own way, via new initiatives like our community anchor network and community champions'.
You can access the free online VCSE Power event at https://www.wypartnership.co.uk/vcse-power-showcase Twitter #VCSEpower
Quality For Health® is a quality assurance system developed by VAC specifically to support Voluntary and Community sector groups and organisations delivering local health services – and their funders – to clearly identify the difference they are making to their users through quality service delivery.
VAC will be running a FREE training session 'An Introduction to Quality for Health' on Jun 6 between 10:00 and 12:30. This session is aimed at organisations delivering health and health related services who want to find out more about the Quality For Health® quality assurance system. It will be held at their offices in Hall Street, Halifax. Further details can be found at http://cvac.org.uk/product/introduction-to-qfh/. If you have any problems accessing the training via their website, please contact the training administrator on: training@cvac.org.uk or by phoning 01422 348777.
Are you interested in delivering services in partnership with other VCS organisations in formal consortium or alliance?
If so, then go along to a session by Voluntary Action Calderdale on Monday 27  June from 10am to 1pm at Hebden Bridge Town Hall.
Places are limited and a full agenda will be sent to attendees a week before the event.
Please indicate your attendance by emailing Soo Nevison at soo@cvac.org.uk